Celebrating The 4th of July Sober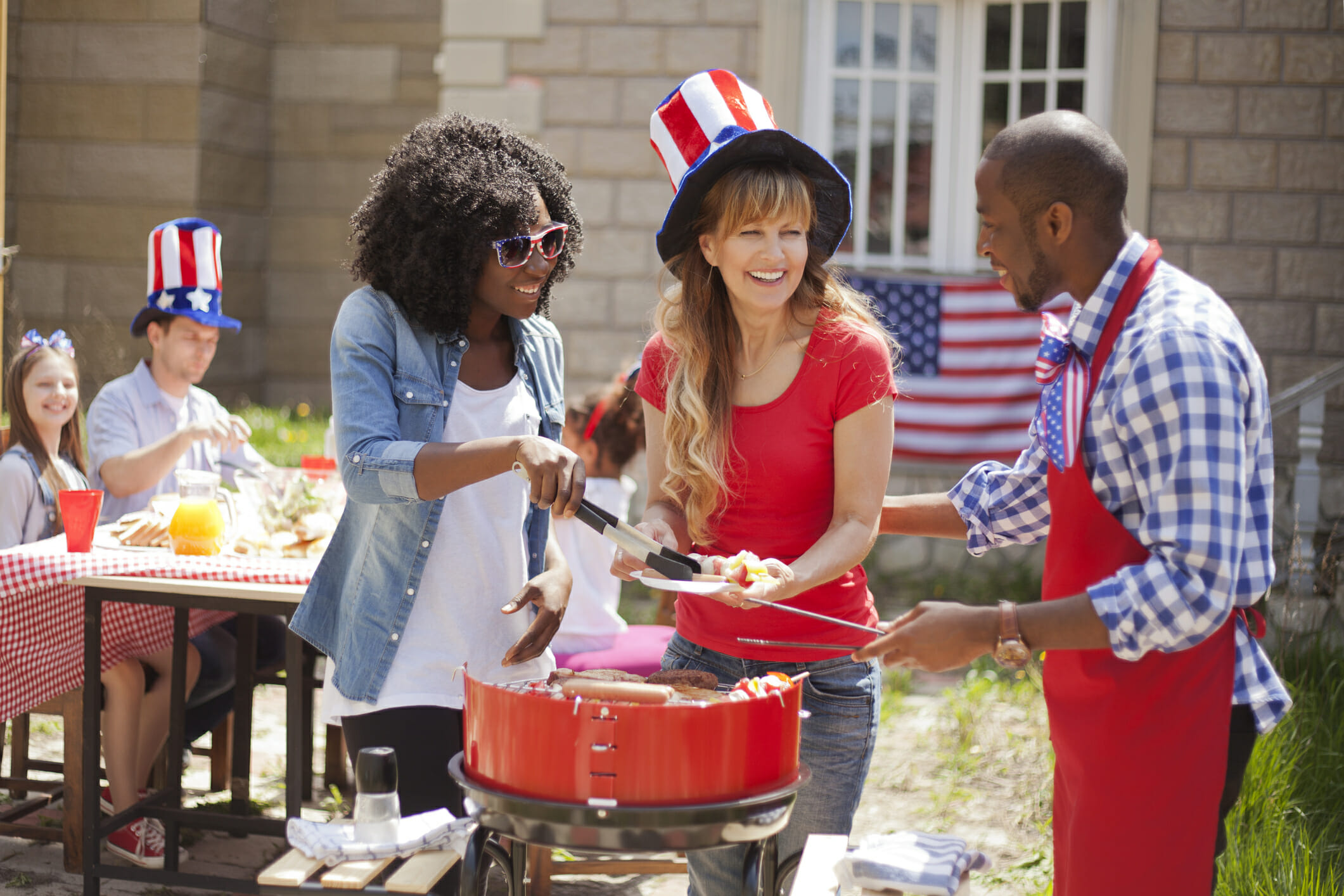 Published: July 2, 2020
Four practical tips to help you stay on track.
The 4th of July is notorious for being known as one of the summer's biggest "party" holidays. Some people, especially those new to recovery and navigating a sober lifestyle, may struggle and face major temptation during this time and the festivities surrounding it. Statistically speaking, many relapses are triggered by such events but, believe it or not, fun can be had without the use of drugs or alcohol.
If you're wondering how you can have fun with friends and family without creating temptation or putting yourself in a compromising situation, we're here to help! We've put together some practical tips to help you avoid relapse and create your own fireworks by staying focused on sobriety.
You Are the Company You Keep
It seems easy to say, but to best avoid alcohol and drugs, stay away from people who use them. There are many sober events planned for people, specifically in recovery. These events are a great way to get out, meet new people that celebrate sobriety, and when you do, the temptation is removed from the situation. Look for gatherings with activities like volleyball and swimming. These will help keep you (and your mind) busy and engaged.
Another option is to host a gathering and supply the beverages. Invite friends and family over or arrange to meet up at a park or the beach. Kindly ask guests not to bring any alcoholic beverages or other substances to the gathering – supportive friends and family members should be on board and have no issue with the request. If they do, they can always politely decline the invitation.
Attend Extra Meetings
When holidays arrive, it is common for alcoholic and narcotic anonymous groups to add meetings often or extend meeting hours. They know this is a difficult time for many, and the support keeps people accountable, providing a safe place to talk about concerns, fears, and triggers. Having a sponsor from rehab or a 12-step group is a great way to stay on the right path. Ask them to call and check in with you frequently or, better yet, ask them to be your personal guest. Knowing that someone is going to ask about your day is a great way to hold yourself responsible should any temptations arise.
Protect Your Sobriety
Honor your sobriety, and take some time just to sit and think and reminisce about your journey. Think about how far you have come and how it has given you a new lease on life. This will help you solidify your resolve to stay on the right path.
Also, remind yourself that addiction is a lifelong journey, and this is your personal journey. Having "just one" drink or pill will put you back at the starting line, and it's not worth it. Recovery means abstinence, and the "I'll have just one" trap is just that – a trap with no get out of jail free card. However, if you do find yourself in that situation, don't let it spiral and get right back on track. This is where your accountability comes into play.
Have Confidence in Yourself
Know that you are bigger than your addiction, and you deserve better. The 4th of July has historically high rates of drinking and drug use and, this year, you aren't going to be part of another statistic. Plan out an exit strategy before the holiday, so if you find yourself in a compromising situation, you always have a way to leave – drive your own car to the gathering, call a ride share service to pick you up, or even a trusted family member or friend. These small steps can help you stay on the right path and prevent relapse.