6 Tips for Returning to Work After Addiction Rehab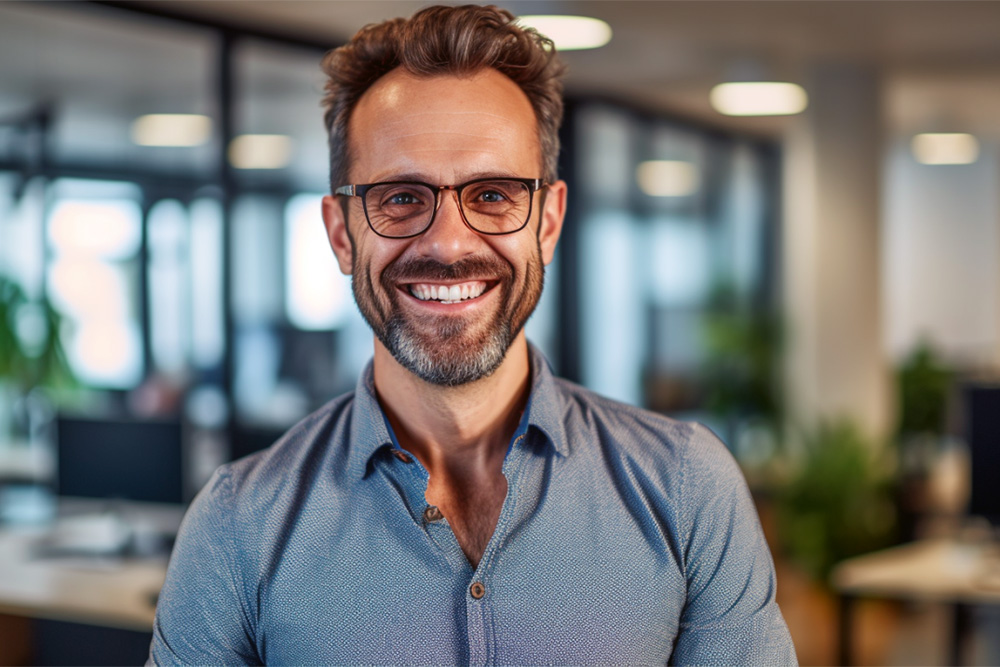 Published: May 22, 2023
Returning to the workforce after addiction rehab can be an exciting and challenging time. It's a chance to start fresh, build new relationships, and create a new path for yourself. However, returning to work can also be challenging due to potential triggers and stressors that can threaten your sobriety. With the right tools and support, you can successfully navigate this transition and thrive in your career.
Rockland Treatment Center is devoted to helping those who are struggling with addiction and want to rebuild their lives. Finding the right support and overcoming any obstacles you may face is essential for success. For many, getting back into the workforce may feel like a daunting task. Fortunately, we've put together a list of tips to help ease the transition into the workforce following addiction treatment.
Ways to Make the Return to the Workforce Easier After Addiction Rehab
Before you jump into the job search, it's crucial to be prepared for any potential challenges that may come up. If you feel overwhelmed, remember you can always seek additional support and resources. Whether you've been out of the workforce for a while or are just starting your career after addiction rehab, here are some tips to help make this transition easier and more manageable.
1. Take Your Time
Recovery from drug addiction is a journey, and returning to work should be approached with patience and care. When returning to the workforce, it's natural to want to jump back in and resume your career quickly. However, it's vital to remember that addiction treatment is a process, and there may be setbacks along the way.
It's essential to take the time you need to heal and build a strong foundation for your recovery before returning to work after addiction rehab. Taking your time is a necessary component of returning to the workforce after addiction treatment. With patience, persistence, and a commitment to your sobriety, you can successfully navigate this transition and achieve your goals.
2. Find a Supportive Workplace
A supportive workplace can provide the encouragement and understanding you need to stay on track with your recovery and achieve your career goals. Look for workplaces that prioritize work-life balance, mental health, and employee wellness. These may include companies that offer flexible schedules, telecommuting options, and mental health resources for employees. You should also seek out workplaces with a positive, uplifting culture and a focus on team building and employee engagement.
Discovering a supportive workplace is all about feeling comfortable and confident in your surroundings. Finding a workplace that feels like a good fit can make the transition to working after addiction treatment more straightforward. You may even look forward to going to work every day, knowing that you have a supportive team behind you every step of the way.
3. Communicate With Your Employer
Once you have landed a job, consider having an open and honest conversation with your employer about your recovery. While this may be a difficult step, this can help you feel more comfortable talking about any issues or challenges that may arise during your recovery. Additionally, talking to your employer can help them better understand your needs and offer additional resources or accommodations that may be beneficial. Talking to your employer about your recovery doesn't have to be a difficult experience. Just take the time to explain your situation and any needs or concerns you may have.
4. Build a Support Network
In addition to finding a supportive workplace, it's imperative to build a support network of people who can help you through your recovery journey. This may include a therapist, a support group, a trusted co-worker, or close friends and family members. Having a support network can provide positive reinforcement and offer emotional support when things become difficult. Working a full-time job can be overwhelming at times. A support network can help you stay accountable and focused on your job, leading to increased success.
5. Develop a Routine
After undergoing addiction treatment, having structure in your life can be incredibly beneficial. Developing a routine, such as waking up early and having a healthy breakfast before work, can help you stay on track with your sobriety. Moreover, having a regular schedule, planning your workday in advance, and scheduling regular breaks can help reduce stress levels, allowing you to focus and perform better at work. If you have trouble developing a routine, consider speaking with your employer or a therapist for additional support.
6. Manage Work-related Stress
Stress is a common relapse trigger after addiction rehab. Therefore, it's important to take active steps to manage stress in the workplace. A few ways you can reduce work-related stress include: 
Setting reasonable goals and deadlines

Planning out your tasks ahead of time

Taking regular breaks throughout the day

Delegating tasks when possible

Seeking help from colleagues or supervisors when needed
Furthermore, be sure to take care of yourself outside of work. Develop interests and hobbies that you enjoy and make time for self-care regularly. Taking time each day to practice mindful activities, such as meditation, yoga, or journaling, can help reduce stress levels and promote overall well-being. When you feel relaxed and balanced, it's easier to stay focused and motivated in the workplace without succumbing to stress-related triggers.
Start Your Journey to Recovery With Rockland Treatment Center
At Rockland Treatment Center, we understand that addiction is a disease and believe recovery is possible for everyone. Our comprehensive addiction treatment programs combine evidence-based therapies, holistic treatments, and supportive care to address the physical and emotional aspects of addiction. If you or someone you know is struggling with addiction, Rockland Treatment Center is here to promote long-term recovery. Contact us today to learn more about our programs and take the first step toward a brighter future.