Alton Voss Life Happened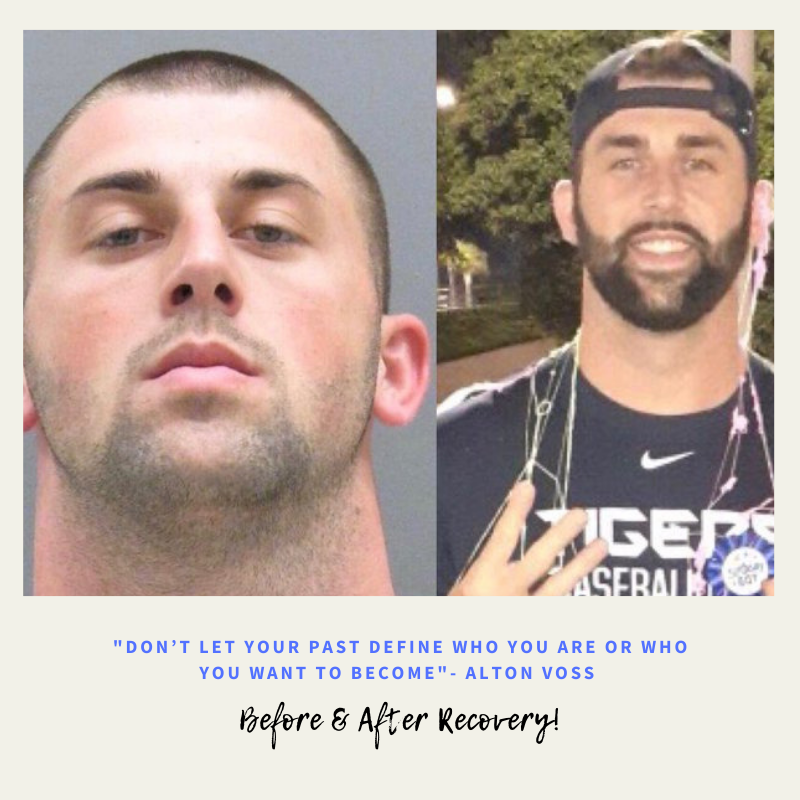 Published: October 22, 2019
Addiction, Recovery, and Redemption…
The statistics are alarming. Every 32 hours in Pinellas County, someone dies of a drug overdose. In 2010, 280 people died of accidental drug overdoses. 249 of these deaths were due to abuse of prescription pain medication.
Alton Voss local Friday Night Lights Football Hero was not exempt from falling victim to the opioid epidemic!
Alton Voss, a former standout quarterback for Gulf High, was a featured speaker at LARGO, Fla. October 17th, 2019— Hundreds turned out Thursday night to honor those who have lost their lives to drug overdose or currently struggling with addiction.
NOPE of Pinellas, or Narcotics Overdose Prevention and Education, hosted its 11th annual candlelight vigil at Largo Central Park
Voss, a three-star recruit out of high school, struggled in his freshman year at the University of South Florida. Voss soon turned to opioids when he says he couldn't handle the realities of being a red-shirt freshman on the team.
"From there, it was kind of the beginning of my end," said Voss. "I was stripped of everything that mattered to me."
Drug addiction forced Voss to step away from sports for five years. He eventually made his way back onto the field playing for Grand Valley State University in Michigan, earning a long-shot chance to go pro. Voss signed with USF in 2007 but exited the following year when his addiction problems intensified. After being arrested for stealing a car in Michigan, he spent two years at a treatment center in Argentina and got a new lease on his football life at GVSU in 2013.
In his final season with the Lakers in '16, he totaled 67 tackles, 4-1/2 sacks, and two forced fumbles. He took part in the school's pro day and was believed to be a borderline NFL Draft candidate but never got a phone call from a club.
"I had come to terms that football's done," Voss said.
I've gone through and the experiences and all that type of stuff, this is my dream. Why not add this to my story?"
Alton Voss is now Outreach Coordinator www.rocklandtreatment.com Alton Voss to bring awareness to the community about the epidemic of addiction at Rockland Treatment Center in New Port Richey Florida, was his dream deferred, or maybe fate intervened and his helping others like himself break free of their addiction? Life happens we'd like to thank Alton Voss for paying his blessing of recovery forward to his community & may his message and story give hope to all who are in recovery!