How You Can Support Your Loved One Through Recovery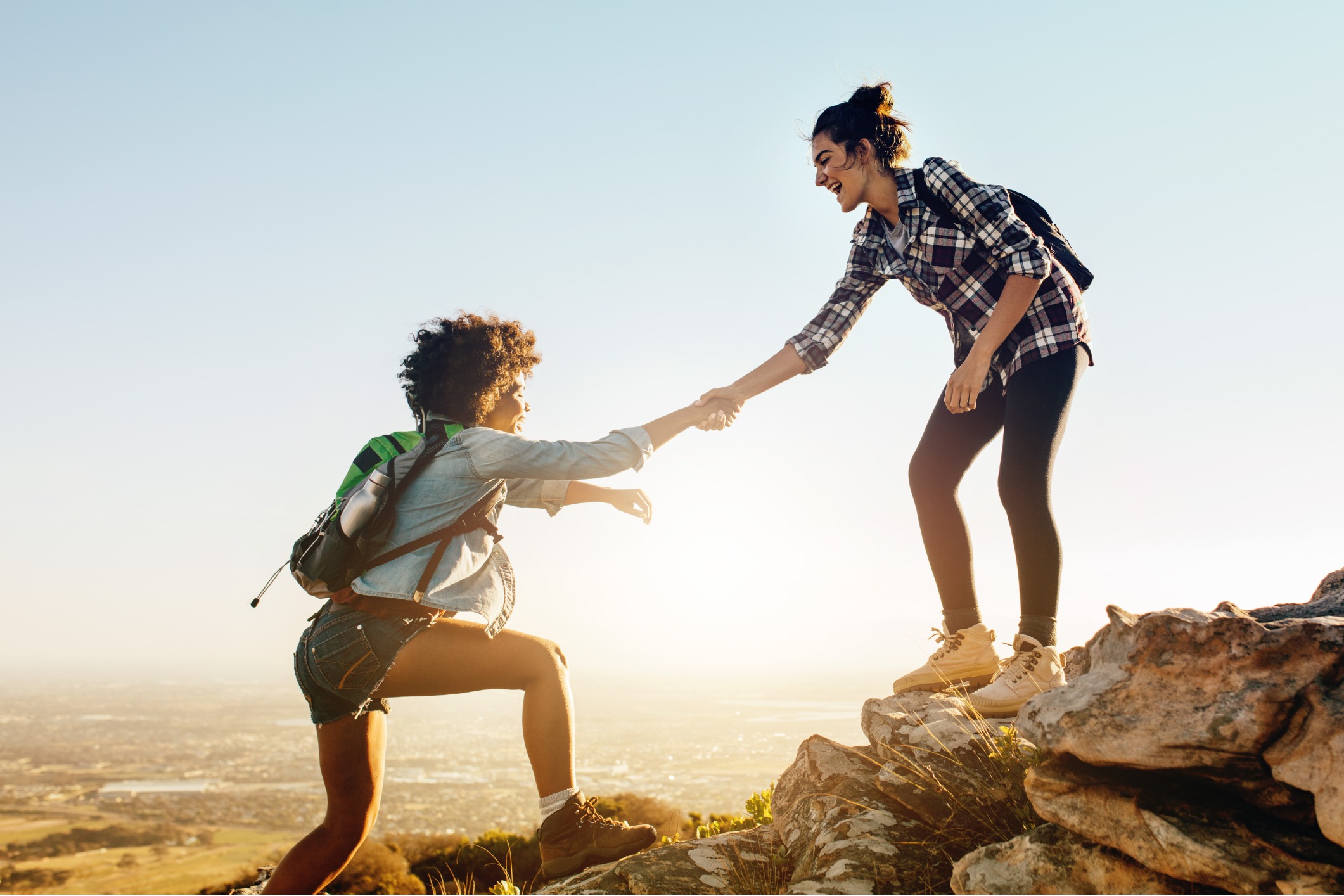 Published: February 1, 2022
Battling addiction is never a solo effort. Offering support to a loved one during the recovery process can make all the difference. While this may not be as easy as it sounds, there are a few key things you can do to provide the right type of support so that your friend or family member can succeed.
Get Involved
Get involved in the treatment process as much as possible. This can mean attending therapy sessions, going to 12-step meetings, or being there for your loved one in any way you can. When offering support, remember that you can't do the hard part for them, but you are there to help them in their journey. Try to remind them that they are not alone in this battle. 
Be Honest and Open-Minded
Having an open dialogue with your loved one and being honest about how their addiction affects you and how it makes you feel is integral to supporting them through recovery. You can do this by actively listening and asking questions to understand their feelings better. 
This also means that you need to be prepared for what your loved one might say and keep an open mind when it comes to their road to recovery. By showing your non-judgemental support, you are sending the message that you will be there for them no matter what happens.
Be Creative and Flexible
When supporting someone through addiction, you need to be flexible with your support. For example, if your loved one has an alcohol addiction but doesn't attend alcoholics anonymous meetings, you may be able to find another support group they want to participate in. In addition, being creative with how you offer support, such as cooking meals, doing laundry, or taking care of the kids so they can attend meetings, can go a long way. 
*Be sure that you are being helpful but not enabling them to do nothing. You should always encourage them to be as self-sufficient as possible. 
Stay Positive and Calm
Supporting a loved one through addiction can be tricky, especially when things aren't going as planned. It's important to stay positive and remain calm when things don't go exactly how you'd like them to. If you feel stressed or overwhelmed, remember it is okay to take a step back and give yourself some time to recharge, but always come back with a positive attitude, ready to offer your support.
Learn as Much as You Can
When supporting someone going through addiction recovery, it can be highly beneficial to learn as much as you can about their addiction and the recovery process. This will not only help you better understand what your loved one is going through, but it can also help you find ways to support them in the best way possible.
Encourage Responsible Behavior and Habits
Encouraging healthy habits and responsible behavior is essential for supporting someone through addiction recovery. Promoting positive activities such as exercise, good eating habits, and avoiding people or places that are triggers for your loved one can help them stay on track towards sobriety. In addition, by encouraging healthy behavior, you can help set the standard they need to follow to achieve long-term sobriety.
Create a Drug-Free Environment
When helping someone get through addiction recovery, it's crucial to create a drug-free environment. This means not using drugs or alcohol around your loved one and ensuring that any environment is free of temptation. For example, try planning fun, clean activities to do together as a family or with friends. This will help to remind them that you do not need drugs or alcohol to have a good time.
Set Boundaries
Knowing what you are and aren't comfortable with and sticking to those boundaries can help set the tone for how you support your loved one. Your boundaries can be anything from not allowing them to drink around you to not being a part of their circle. By setting and enforcing these boundaries, you can help to steer your loved one in the right direction towards sobriety. Enabling their addiction will only hinder their recovery process and make it more difficult to get clean.
Don't Give Up!
Lastly, when supporting someone through addiction, it is important to know that recovery isn't easy. It takes time and patience, as well as a strong support system, to succeed. You will need to have faith in your loved ones and be committed to helping them through this journey, even when it gets tough.
Contact Rockland Treatment Center
Rockland Treatment Center knows how important it is to have a strong support system when recovering from addiction. If you are looking for more information on how to support your loved one or are looking for a solid foundation to help, contact Rockland Treatment Center today by calling (727) 800-4803.