The Connection Between Veterans and Substance Abuse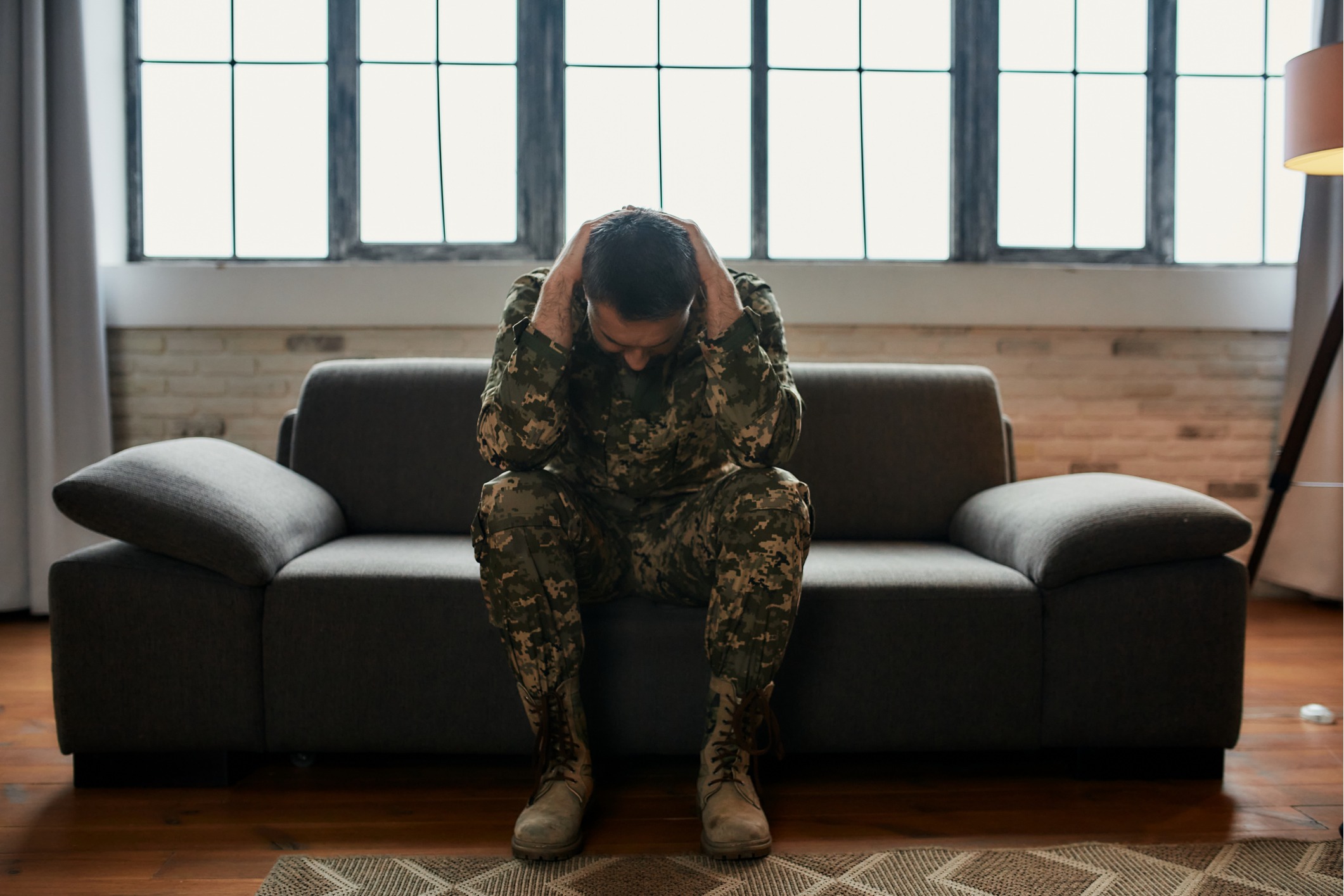 Published: September 15, 2021
Many of those who have served in the United States military often struggle with addiction as a coping mechanism for various mental disorders that develop during their time serving, including post-traumatic stress disorder (PTSD). Approximately 8 million adults in the U.S. experience PTSD each year, and about 30% of them are veterans. 
Veterans are more likely to engage in substance abuse due to both the psychological and physical stress they experience. During war, veterans often experience high levels of trauma, which may be the result of why so many suffer from PTSD.
What is PTSD?
Post-traumatic stress disorder (PTSD) is the term used to describe the mental anguish experienced by many who have survived dangerous or life threatening events. PTSD often manifests itself in the form of persistent flashbacks, nightmares, hypervigilance, and exaggerated startle responses. About twenty percent of military personnel (both veterans and active duty) will experience PTSD at some point in their lives. 
Here are important PTSD statistics:
According to the ​​

U.S. Department of Veterans Affairs

, it is estimated that 30% of Vietnam Veterans have had PTSD in their lifetime.

About 11-20% of those who served in Operations Iraqi Freedom (OIF) and Enduring Freedom (OEF) have PTSD in a given year.

About 12% of Gulf War Veterans have PTSD in a given year. 
PTSD and Substance Abuse
For veterans struggling with PTSD, there is often a high risk of substance abuse. This can be attributed to the traumatic events that veterans experience while they are serving in the military. These traumatizing events can lead to substance abuse by creating an escape from reality for many individuals. Substance abuse also becomes a coping mechanism for these individuals to deal with the stress and trauma that they experience on a day-to-day basis.
Coping with PTSD as a Veteran
One of the most common ways veterans cope with PTSD symptoms is substance abuse. Substances, such as alcohol and drugs, may help numb the emotions and feelings, and help them live with their pain – but it's not a healthy, long term solution. 
At Rockland Treatment Center, we understand how existing mental health conditions can be affected by substance use, which is why we are here to help millions of adults with the proper care required to enhance recovery.
Rockland's Integrated Program for Co-Occurring Disorders
At Rockland Treatment Center, we address mental disorders as significant as physical disorders. Co-occurring disorders can be treated at a minimum cost with effective results using high-impact programs, including:
Substance withdrawal using detoxification

Improving brain function

Enhancing mood with nutritious supplements

Incorporating family members for recovery treatment

Improving life quality
Get started on your road to recovery with Rockland Treatment Center. Schedule an appointment today!