Top 10 Questions to Ask Before Choosing an Addiction Treatment Center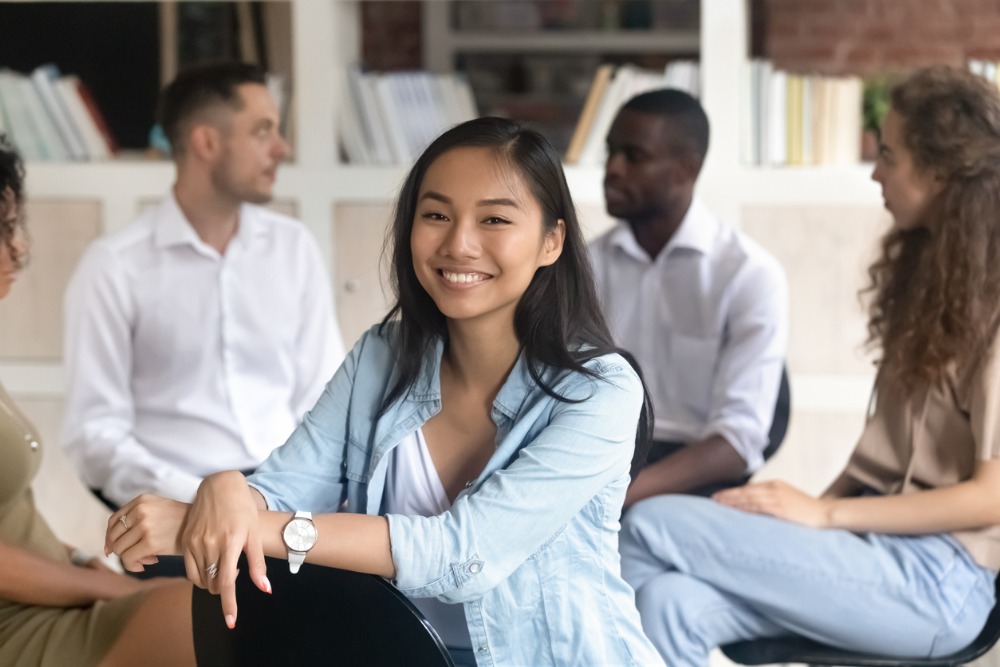 Published: November 11, 2022
An addiction to drugs or alcohol may be extremely tough to overcome. It takes a lot of courage and determination to seek help and decide to enter rehab. Once you have decided that you want to turn your life around, the next step is to find an addiction treatment center that fits your needs. However, with so many rehab centers out there, it can be hard to know where to start or what to look for. Asking the following top ten questions should help steer you in the right direction on your road to recovery.
What Questions Should You Ask Before Deciding on an Addiction Treatment  Center?
Nearly one in seven Americans experience a substance use disorder. With numbers like these, you or someone you know will likely face addiction at some point in your life. When addiction takes hold, it may be difficult to break free without professional help. Perhaps one of the best ways to overcome addiction is through a rehabilitation center. 
Unfortunately, not all addiction treatment centers are created equal. What works for one person may not work for another. This is why it is essential to do your research and ask the appropriate questions before making a decision. If you are having trouble picking an addiction rehabilitation center and aren't sure what to ask, consider asking the following list of questions:
1. What Should I Expect from Addiction Rehab?
When choosing a rehab center for you or a loved one, it is imperative to know what to expect. Set yourself up for success by learning as much as possible about the program. Furthermore, writing down a list of goals and expectations prior to entering rehab may help you select a center that is more in line with what matters to you. Asking lots of questions and getting clarification when needed may help put you at ease and allow you to focus on your recovery.
2. What are the Accommodations and General Environment Like?
The accommodations and general environment of a rehab facility may be one of the most crucial aspects of making a decision. After all, you will spend a considerable amount of time at the center, so you want to ensure it is somewhere you feel comfortable and safe. For example, if you are not comfortable with the idea of sharing a room, then you will want to find a rehab center that provides private rooms. If you have special needs or require certain accommodations, be sure to inquire about this as well. Whatever your specific needs or wants are, be sure to ask about them upfront so you can be sure the rehab center you choose will meet them.
3. How Long is Treatment?
The length of time you will spend in rehab is another important factor to consider when making your decision. This may look different for everyone as some may only need a 30-day program while others may require a more extended stay. Ask about the length of the program and if there are options for extended care. Knowing how long you will be in rehab will allow you to be better prepared for what to expect and help you make arrangements for things like work and childcare.
4. What are the Qualifications of the Staff?
The qualifications of the staff working at the addiction treatment center are another vital consideration. You will want to be sure that the people helping you through your recovery are qualified and have the experience necessary to do so. Ask about the training and experience of the staff members. In addition, inquire about the staff-to-patient ratio. This will give you an idea of how much individual attention you will be able to receive and if the staff will be able to meet your expectations. It is also a good idea to meet with the staff members before entering treatment to get a feel for their personalities and whether or not you will be comfortable working with them.
5. What Services are Available?
Rehab has many different components and treatment options that may be beneficial for those struggling with addiction. When making your decision, you will want to ask about the various services available at the facility. For instance, some rehab centers may provide things like family therapy, interactive journaling, and 12-step meetings, while others may not. It is a great idea to ask about the different services offered and whether or not they are included in the cost of treatment. Knowing what services are available will help you select a facility that offers the type of care and treatment you are looking for.
6. What are My Payment Options?
For many people, the cost is a major deciding factor when it comes to treatment. Fortunately, there are a number of different ways to finance your stay in rehab. Some insurance companies will cover the cost of treatment, and many rehab centers provide sliding-scale payment options. Be sure to ask about the different payment options available so you can make the best decision for your budget.
7. Do You Offer Aftercare?
An addiction is a disease that may require lifelong therapy. Unfortunately, many recovering addicts relapse after leaving treatment. Aftercare plays an integral part in preventing relapse and often includes services like outpatient treatment, sober living homes, and support groups. Before choosing a rehab center, ask the facility if they offer any type of aftercare program and what it entails. Having an aftercare plan in place may help to ease the transition back into your everyday life and increase your chances of long-term sobriety.
8. What Can I Bring With Me?
Each treatment center has slightly different rules and regulations regarding what you are allowed to bring during your stay. For instance, some facilities may allow you to bring items like your laptop and cell phone, while others may not. Inquire about the rules regarding what you can bring with you so you can pack accordingly. While you may not be able to take everything you want with you, there are usually ways to store your belongings while you are away.
9. How Often Can I Have Visitors?
Visitation policies also vary from one facility to the next. Some centers allow visitors on a daily basis, while others only permit visits on weekends or holidays. Depending on your situation, you may want to choose a facility that allows for more or less frequent visits. Asking about the visitation policy before making your decision is essential.
10. How Can My Family Stay Updated and Involved?
As you go through treatment, it is important to keep your loved ones updated on your progress. Some facilities offer weekly family therapy sessions or allow for regular phone calls and visits. Others may not be as accommodating. A solid support system is essential to the recovery process and may play a significant role in your long-term sobriety. Be sure to ask about the different ways your family can stay updated and involved in your treatment so they can offer the support you need to succeed.
Make a Change with Rockland Treatment Center Today
Choosing an addiction treatment center is a big decision. By asking the right questions, you can make sure you select a facility that exceeds your expectations and meets your needs. Rockland Treatment Center is at the forefront of addiction treatment and provides various services to help you on your journey to sobriety.
If you are searching for a treatment center that will provide you with the tools you need to achieve long-term success, look no further than Rockland Treatment Center. Contact us today to learn more about our program and how we can help you get on the path to a smooth and successful recovery.